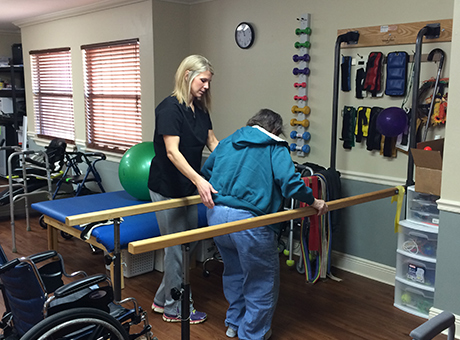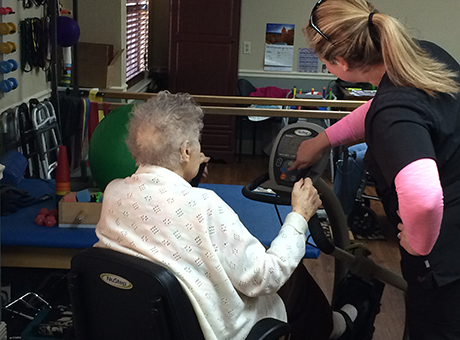 Rehab is an essential element of life at Good Samaritan Living Center and is the beginning of "Your Journey Back Home". We want to restore you to the lifestyle you've enjoyed. Physical Therapy builds muscle strength and improves coordination;
Occupational Therapy helps people who've been disabled to re-learn essential life functions like eating, bathing, and dressing.
Speech Therapy helps victims of brain trauma or stroke to retrain the muscles in the mouth and throat.
We are one of the few facilities in the state that offers the Vital Stem Therapy and the Lee Silverman Voice Therapy.
Vital Stem: is a non-invasive, external electrical stimulation therapy for the treatment of swallowing difficulties
Lee Silverman Voice Treatment is an intensive program of voice exercises that targets vocal intensity, quality and variation-precisely the areas of difficulty for persons with Parkinson's disease.
If you or someone in your family has difficulty with the normal activities of daily life, an occupational therapist, physical therapist, or speech therapist can help you to regain normal activities of daily living.